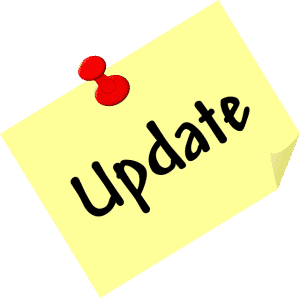 October 2020 Update - Evika, the manufacturer seem to have suspended production during the current Covid-19 situation, so their products aren't currently available to buy within the UK. We will keep our review active in the hope that they become available again for the 2021 season.
Evika may be a greenhouse brand that you haven't heard of before but that's not necessarily a bad thing. In terms of greenhouse branding, Evika is a newly born baby, but the team behind them have been in both the gardening and metal structures industry for an ample number of years.
They're probably the most modern greenhouses we've come across to date and are certainly trying to capture the hearts of growers of all ages, from young adults just starting out in the world of growing their own to the more novice and experienced gardener.
Having the chance to see these greenhouses in person, we've come up with our full Evika G1 greenhouse review and hope that if you're looking into buying one, then any questions and concerns you have will be answered below.
Features
Frame: Thick & Durable Aluminium
Glazing: Styrene Acrylonitrile (SAN) Safety Glazing
Includes: 0-1 Auto Opening Roof Vent (size dependent)
Includes: One Louvre Window
Includes: Integral Base Frame with Anchors
Feature: Integral Gutters Along the Roof
Feature: Easy Slide Door with Key Lock
Feature: Low Threshold Entry Point
Feature: Made in Milton Keynes, England
Feature: 10-Year Limited Manufacturer's Warranty
Brand History
Evika first came into the public eye mid-2019, this was also around the same time when I first heard about it personally and got to see the range in person at the GLEE exhibition in Birmingham, England.
However new the brand name may be, they're manufactured by Evika's sister company BWC Group right here in England. Where BWC Group has been manufacturing aluminium extrusions and framing since 1999, so you could easily come to the conclusion that there would be no better team to design a modern greenhouse than someone who works with, creates and designs with aluminium on a daily basis.
Framing
Evika greenhouses do look solidly built, especially with the inclusion of the integral base frame which emphasises the thick framing and the ability it has to stand up to many years of rain and wind. Along with the integral frame, you'll find anchors which allow you to secure the greenhouse to a less hard-standing ground such as compacted soil or hard-wearing grass. This we thought was a nice touch and a great bonus accessory that will no doubt aid the installation process.
As with most modern metal greenhouses these days, Evika uses aluminium, which they state:
"Our frame is constructed using some of the thickest materials on the market. This provides you with absolute assurance that your greenhouse will stand up to the worst of the British weather."
Along with the 10-year warranty, you'd have to agree so far that the range is certainly bursting with confidence in regards to the manufacturing, frame and overall durability.
Colour Options
Keeping with the framing theme, let's talk about colours. Of course, each size is available in the standard aluminium finish. But, they're also available in two powder-coated options, and these are what really drew me in when seeing them in person as they're not your standard greenhouse frame colours.
Squirrel grey is the first powder coating colour option, being a slightly retro, pale grey that no doubt brings more attention to the modern design, while not being too overpowering or over the top.
Secondly, the pale green colour option is not your standard 'green' found on other brands greenhouse frames, but again, has an almost retro feel to it along with soft tones and a delicate finish. The pale green would definitely fit in with a garden setting without being too bright or in your face.
Glazing
Another new feature Evika brings to the greenhouse world is its unique glazing. And again, new definitely doesn't mean bad or something which you should fear.
The SAN glazing, known as styrene-acrylonitrile is a super clear, super-strong glazing which negates the safety concerns when pets and children are nearby, but with the benefit of almost looking like real glass! It's highly durable and is really tough to break, making it great for little hands or paws playing nearby, while letting in plenty of lights and keeping in the sun's natural heat.
The SAN glazing is further reinforced against the weather through the use of the full-length snap-fit glazing strips included as standard, which hold the panes securely in place on the frame.
Unlike other brands, there's only one glazing option with Evika, but after reading the above benefits, would you really want to use something else?
Size Options
As Evika has only officially launched for Spring 2020, currently there's only a small number of sizes available. They're perfect for those with smaller gardens or short on space, but we'd anticipate larger models becoming available in the future.
For now, you'll find the 6ft x 2ft, or mini, which is a compact wall garden with a back which allows a place to grow your own even in the smallest of gardens. The Evika mini is better suited to being placed up against a wall or fence.
Next up is medium-sized, and one of the most popular greenhouse sizes to own, the 6ft x 4ft. And last but not least, for those looking for a little extra space inside, the 6ft x 8ft is a great size for the average gardener, not being overly big but offering an ample amount of growing space for all your favourite fruit, veg, herbs and plants.
Other Notable Features
Ventilation
All sizes come complete with a 4-blade louvre as standard, while roof vents with an auto opener can be found with the larger 6x4 and 6x8 models. Although additional roof vents or louvres can be purchased at the same time if you wish to increase your greenhouses' ventilation.
Door Entry
An easy-slide single door is standard on all sizes, along with a matching key-lock mechanism, making it really easy to secure your greenhouse when you're not around. Below the door is a low threshold frame design, making it easy to go in and out without a large bar to step over.
Review Conclusion
To sum up our Evika greenhouse review, these aren't the cheapest garden structures on the market, but neither are they the most costly. However, we can definitely say that the thickness of the frame and the standard accessories included more than justifies the cost. So if you're looking for a modern designed, British manufactured greenhouse that's bound to last for many, many years of growing, then an Evika greenhouse may just be the perfect option for you.
Rating
Assembly - All Evika greenhouses come complete with highly detailed, full-colour step-by-step instructions with picture examples to make installing at home as easy as possible. The push-fit glazing stips are said to be the easiest to install in the industry, while if you do get stuck, Evika's customer service team is on hand to help just a quick phone call away.
Quality - Evika offer some of the highest quality materials, sturdy designs and important features to create greenhouses to the best standards and integrity possible.
Range - At the moment, there's only a limited range available with three sizes and three colour options.
Value - A mid-priced greenhouse range offering a thicker aluminium frame and some accessories as standard.
Warranty - A 10-year limited manufacturer's warranty is supplied as standard. This isn't as long as what other brands offer at up to 15-years, but considering the quality and thickness of the frame, it should physically last a lifetime.