Halls Cotswold Burford Greenhouse Review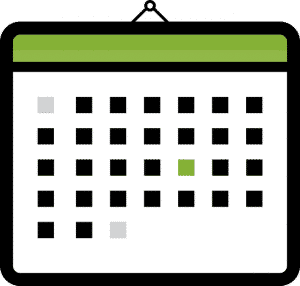 First Published: 3rd June 2018
Last Updated: 2nd July 2023
Part of Halls Cotswold's mid-sized greenhouse range, the Burford is a collection of greenhouse models offering a contemporary design and the ideal growing space for your favourite flowers and crops.
At first glance, there are some great features which really stand out with this greenhouse range, including an integral base frame and roof gutters, double sliding doors with a key-lock mechanism, and an extra high eaves height offering added growing space inside, even despite the compact sizes available.
Andrew, our resident greenhouse reviewer has owned a Burford greenhouse since 2018, so it's a firm favourite when it comes to reviews!
After installing it with his wife in their garden, they've had many years of use and testing and have been able to admire all that this range has to offer, so if you're thinking about buying one, read up on our full Halls Cotswold Burford greenhouse review.
Features of the Halls Cotswold Burford Range
Frame: High-Profile Aluminium Frame
Glazing: Toughened or Polycarbonate
Includes: 2 - 4 Openable Roof Vents (size dependent)
Includes: Integral Base Frame
Includes: Wide Integral Gutters
Feature: Zero Threshold Entry Access
Feature: Double Sliding Doors
Feature: Long-Established British Brand
Feature: 12-Year Limited Manufacturer's Warranty
Framing
When looking for a greenhouse, the specification of the framing often gets overlooked. As long as it has a nice design and looks 'ok', many shoppers won't look into detail about how or if it'll actually be any good for their needs. Although, the frame is notably one of the most important parts of the greenhouse and can affect the durability, stability, life-span and even limit the ability to add additional accessories such as integrated staging and shelving, as the framing could buckle under the additional weight of having any accessories held up by the frame.
The very first thing you'll notice when looking at one of the Halls Cotswold Burford greenhouse models face to face is just how thick the framing is, especially when compared to other cheaper brands. Burford greenhouses excel in this area, a good quality heavy-duty frame can have such a positive effect on the rest of the greenhouse.
A strong ridge bar and metal base frame are both included as standard, which reinforces the structure and offers a solid foundation for the rest of the greenhouse to be installed on top of. This, as well as the heavy-duty aluminium framing, is what makes it possible for the greenhouse to be designed with a taller height, offering extra room inside for growing vine plants, as well as the framing being able to cater for matching staging and shelving which is directly attached and secured to the frame itself.
Available in one of three colour options; standard silver aluminium, powder coated green or powder coated black, these Burford's can easily be colour matched to your garden setting.
Whichever colour choice you go for, a 12-year frame warranty is included as standard for all three colour finishes, giving you peace of mind that it's manufactured to last for many many years of growing enjoyment.
Reviewer Andrew chose the standard aluminium frame colour when choosing a greenhouse for his garden.
You can see a peak inside it from the first year of growing in the photo below, filled with plenty of large, healthy green leaves from the growing bean and cucumber plants.
Glazing
Glazing is no doubt just as important as the greenhouse frame, and not only can affect the atmosphere and growing conditions inside of the greenhouse but also durability and safety, especially where children and pets are concerned.
Glazing on Halls Cotswold Burford greenhouses is available in two differing types, these being; toughened or polycarbonate.
Toughened glass has been tempered to make it a lot tougher than standard glass. It also has the additional benefit, that if it were ever to be smashed, it would break into tiny pieces, rather than large shards, posing less of a threat to little ones and pets. It's real glass and looks smart within the frame., offering a good-looking and strong glazing type.
Alternatively, there's polycarbonate. Which is the safest, although isn't technically glass as it's a type of plastic, one with incredible strength and is classed as being 'virtually unbreakable' due to its high impact resistance.
Polycarbonate within the Cotswold Burford is also twin-walled, similar to double-glazing which has two walls and an air gap in between. The air gap allows hot air, warmed up by the sun to get trapped inside the glazing, and inside the greenhouse, letting your plants make the most of the Sun's natural heat source for longer as it's not as easily lost.
Buyers Tip: If buying a greenhouse online, just ensure that the retailer you choose sells genuine Halls branded glazing along with the frame, as some of the cheaper selling retailers only sell a Halls branded frame and bundle it with their own cheaper alternative glazing and accessories.
Available Colour Options
The Halls Cotswold Burford greenhouse range is currently available in the UK with a standard silver aluminium frame, powder coated green or powder coated black frame.
Available Size Options
Offering slightly bigger sizes than the Halls Cotswold Birdlip range, this range is available in a choice of three sizes, with a full list of these being:
As pictured left to right: 6ft x 6ft, 6ft x 8ft and 6ft x 10ft sizes.
All three sizes boast the same tall external ridge height of 7 feet and 7 inches.
Review Conclusion
Overall, if you're looking for a premium greenhouse with the confidence of its longevity and versatile design, then look no further than a Halls Cotswold Burford. The high-profile frame, choice of glazing, and inclusive features and accessories make it a greenhouse that any gardener would be proud to have sited within their garden.
Rating
Assembly - It's best to read the instructions beforehand to help get yourself familiar with the process and parts. Roughly taking around 4-6 hours for the sizes within this range.

Quality - The framing is of exceptional quality, especially with the addition of the integral base frame, low threshold entry and reinforcement features. The double doors feature a real key-lock mechanism, finishing off the high-quality look and feel.

Range - With three colour options and three sizes to choose from, there's bound to be the ideal model to match your garden, as well as an array of accessories to customise your new greenhouse even further.

Value - The range is more costly than other brands and ranges, but for the price, this is a pretty affordable 'premium' option.

Warranty - The hefty 12-year guarantee provided by the manufacturer is a real bonus and gives confidence of the quality and craftsmanship gone into making the range.
Along with the aluminium frame colour, greenhouse reviewer Andrew chose the toughened glazing option for the greenhouse.
Back when he ordered it in 2018, it was available in three glazing types: horticultural, toughened, and polycarbonate. However, since 2022, the crafter; Halls have since removed the ability to purchase it with horticultural glass, meaning that the inclusive standard glazing type is toughened. It made the greenhouse a little more expensive by default, but the safety aspect of toughened glass just can't be beaten when there are children or pets playing close by. You can see a front view of the greenhouse here, with long pane glazing panels.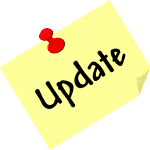 Brand Name Change
This greenhouse range has recently had a brand name change and used to be known as Eden Burford greenhouses. The official product name changed from Eden Burford greenhouse to the Halls Cotswold Burford greenhouse.