Juliana Premium Greenhouse Review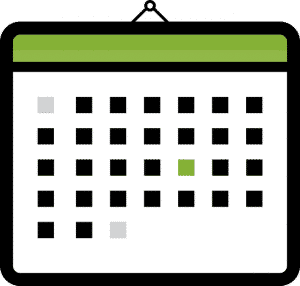 First Published: 14th November 2018
Last Updated: 1st May 2022
Premium by name, premium by nature - this exquisite greenhouse range by Juliana just oozes quality and has been crafted with the exact understanding of what a gardener needs out of their greenhouse in order to maximise growing output.
There may only be three different sizes to choose from, but really we don't think you need any more choice, as each one offers ample space and would be a delight for any gardener to spend their time in. If you're looking to purchase a greenhouse model from this range, read up on our full Juliana premium greenhouse review to find out everything that it has to offer you and your garden.
Features of the Juliana Premium Range
Frame: Aluminium & Powder Coated Framing
Glazing: Toughened or Polycarbonate
Includes: 2 - 4 Openable Roof Vents
Includes: Base Frame Kit
Includes: Gutters with Leaf Guards
Feature: Low Threshold Entry
Feature: Stable Style Door - Independent Top/Bottom Opening
Feature: Endorsed by the RHS
Feature: 12-Year Limited Manufacturer's Warranty
Framing
You'll find no traditional colour schemes here, Juliana's premium range is one of the most modern and stylish models you'll find. Still crafted from sturdy aluminium, as you'd expect from a metal greenhouse, these are provided in either aluminium and black or anthracite and black, creating an elegant finish and a structure that will definitely stand out within your garden. Although, we mean standing out in a good way of course, as these greenhouses are so well-made and finished to a high standard, why wouldn't you want to make it the centre point of your outdoor space?
The greenhouse's frame is easy to install on top of the included base frame kit, which provides a sturdy starting place to install the rest of the greenhouse on top of, as well as increasing the overall height by 12cm, adding extra vertical space inside, ideal for growing even more tall-growing vines and crops.
Each part of the frame is rust-resistant and suitable for long-term use outdoors. The powder-coated pieces are even more so resistant as they have an added layer of protection against weathering and will look 'as new' for many years to come without tarnishing or being affected by the weather.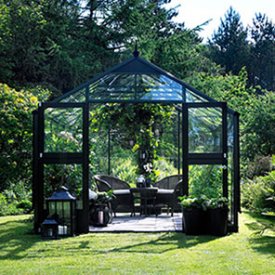 Glazing
As like other Juliana greenhouse ranges, the Premium models are available in the UK with two glazing types. These being toughened glass or polycarbonate glazing, however both variants are normally sold at the same price, so choosing between the two isn't about cost, but about your preference.
Toughened glass is 3mm thick and a more traditional option, being long-pane pieces of real glass but with the added bonus of being durable. It's safer than horticultural glass which other brands provide, as toughened glass, if ever broken breaks into tiny pieces, rather than large shards of potentially dangerous glass pieces, making it safer for when children and pets and playing nearby.
Polycarbonate is thought to be a better alternative in regards to providing an improved atmosphere for your plants, but at the cost of it being opaque, rather than transparent - which some gardeners are not too keen on. Although not actually glass, polycarbonate is a highly-durable plastic, and in the case of Juliana is 6mm thick, twin-walled polycarbonate. This is basically like two sheets combined together, with an air gap in between. The air gap is great at trapping heat, letting your plants make the most of the Sun's natural warmth for longer, as the heat isn't as easily lost.
When purchasing a Juliana Premium greenhouse, the glazing choice will all depend on if you prefer the traditional look or transparent toughened glass, or the added benefit of the polycarbonate opaque glazing.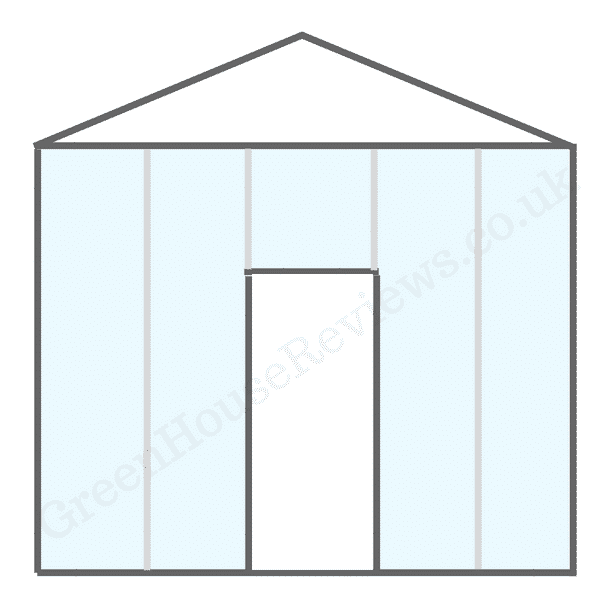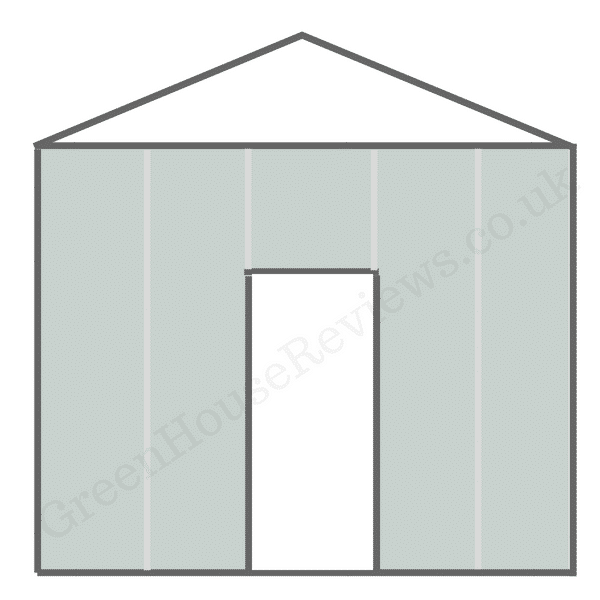 Available Colour Options
The Juliana Premium greenhouse range is currently available in the UK with a mixture of silver aluminium frame, powder coated anthracite grey and powder coated black frame options.
Available Size Options
Offering sizes based on a 9ft width and varying depths, this range is available in a choice of three sizes, with a full list of these being:
9ft Wide by 9ft Deep
9ft Wide by 12ft Deep
9ft Wide by 14ft Deep
All three sizes boast the same mammoth ridge height of 8ft 9inches high - ideal for even the tallest gardener to comfortably stand up fully inside!
Review Conclusion
Being named 'Premium' you'd expect exceptional quality and a fabulous growing area to spend many hours potting, sowing and cultivating your plants and crops - and we're happy to confirm that that's just what you'll get when choosing a Juliana Premium greenhouse!
Every part from the frame to the glazing to the standard features included as standard just ooze magnificence, on top of being able to offer the most space inside, especially with its height reaching well over 8ft!
We couldn't find anything bad to say about this greenhouse range apart from the price tag, but you really are paying for what you get, and Juliana do no hold back with the quality here.
Rating
Assembly – The assembly instructions are image focused, with minimal reading other than what needs to be done. This is great for people who prefer to be "shown" rather than "told", though Juliana does offer an installation service if you prefer to have an experienced team assemble it for you.
Quality – You will find it hard to source a greenhouse with better materials or quality than what Juliana provide.
Range – With only three sizes available in this range, your choices are limited with only a 2-3 ft difference between the available models. Though, the sizes offered are well suited for medium and large gardens.
Value – As the saying goes... you get what you pay for, and Juliana offers only top quality.
Warranty – A 12-year manufacturer's warranty is included from the well known and long established brand, giving confidence in your purchase.