Palram Glory Greenhouse Review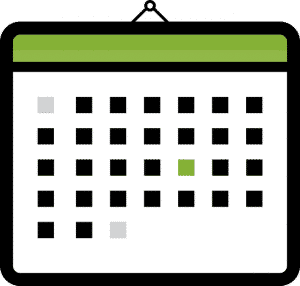 First Published: 13th June 2018
Last Updated: 19th February 2023
An impressive 'Premium' greenhouse range by manufacturer Palram, Glory greenhouses are designed to offer a more versatile growing space for gardeners, with a collection of 8ft wide structures perfectly suited for growing your favourite flowers, fruit, veg or a mix of all three!
We've looked into the features, benefits and testimonials of this range and have come up with our full Palram glory greenhouse review in order to help shoppers looking to buy one with an in-depth view of what to expect from their new purchase.
Features of the Palram Glory Range
Frame: Rust Resistant Aluminium
Glazing: 10mm Thick Twin-Wall Polycarbonate Plastic
Includes: Key Lock Door Mechanism
Includes: Built-In Roof Guttering
Includes: Galvanised Steel Base Frame
Includes: Ground Anchoring Kit
Includes: 1-4 Roof Vents (size dependent)
Includes: 1 Side Louvre Window
Feature: Reinforced Framing Points
Feature: Simple Slide-on Glazing Assembly
Feature: Arrives Flat Packed for Simple DIY Assembly at Home
Feature: 10-Year Limited Manufacturer's Warranty
Materials, Frame & Glazing
Comparing to the other Palram greenhouse ranges, Glory is even more durable, rigid and structurally sound. The main aluminium frame is 50% thicker than Palram's standard framing, with additional reinforcement bars for added strength.
As standard, you'll find a galvanised steel floor frame, which offers a sturdy base for which to install your new greenhouse on top of. Both the main frame and steel base are rust and corrosion resistant, offering a long term solution to growing your own at home, with virtually zero maintenance required.
As for the glazing, it would be hard to find a higher-quality polycarbonate option than this! 10mm thick polycarbonate glazing envelopes the frame, offering a highly efficient way at providing the right atmosphere for your growing plants inside.
The polycarbonate, a plastic-like material is highly durable and classed as being "virtually unbreakable" by Palram themselves, proving how much pride they have in the quality of this glazing option. Not only is it 10mm thick, but it's twin-walled, with an air gap in between two walls similar to double glazing windows so that it's able to retain heat a lot more easily than single-sheet versions.
The polycarbonate is also UV resistant, meaning that the panels won't discolour or fade over time, as well as being able to filter out 100% of harmful UV rays, while still letting in up to 80% of light transmission.
Overall, this glazing type is of a high standard thanks to the 10mm thickness, while also being a practical way at making the most of retaining the sun's natural heat inside your greenhouse for your plants and crops to enjoy from dusk til' dawn.
Available Colour Options
The Palram glory greenhouse range is currently only available in black aluminium within the UK and so is one of the few ranges offered by Palram with limited choice when it comes to matching the greenhouse frame with your garden setting.
Available Size Options
Greenhouses within the Palram glory range are available in a choice of four sizes, with a full list of these sizes being:
As pictured left to right: 8ft x 8ft, 8ft x 12ft, 8ft x 16ft and 8ft x 20ft sizes.
All four sizes are supplied at a super tall external height of 8ft 9.5 inches.
Review Conclusion
These Palram glory greenhouses no doubt look modern, elegant and contemporary, but they not only look great, they're packed with features and extras that would normally be charged for as optional accessories with other brands, but are inclusive of the glory. If you're looking for a large growing area from a greenhouse that's made to last, then it should certainly be added to the top of your wishlist.
Rating
Assembly - Assembly is made easy due to the slide n' lock glazing system, while the main framework can be completed with the help of a couple of people, although the overall height is fairly tall so you'll most likely need some ladders!
Quality - As a premium range, the glory offers exceptional quality, thicker framing and thicker glazing.
Range - With only four models in the range it's a little limited, but is aimed at gardeners looking for a more substantial growing area.
Value - You can easily find a matching-sized greenhouse for less, but the 50% thicker framing, 10mm thick glazing and array of features and accessories make this range decent value for money.
Warranty - A 10-year limited warranty is provided by the manufacturer, which is double the years compared to other Palram greenhouse models.