Welcome to Greenhouse Reviews!
Home to independent reviews about the most popular greenhouse brands, models, and retailers available in the UK.
With over 10 years of experience in the greenhouse industry, we're here to provide a wealth of information, features, and benefits about the most loved greenhouse brands, ranges and models available to buy in the UK.
So whether you're looking for traditional wood, hardy metal in green or silver, or modern black, then we're bound to have a review on the perfect model or greenhouse brand for you. Get started with our greenhouse reviews from our top-rated brands and greenhouse manufacturers.
What We Review:
Individual Greenhouse Models and Ranges
- Including Timber and Metal Material Variants
- Including Freestanding and Lean-To Designs
Greenhouse Brands & Crafters within the UK
Greenhouse Retailers within the UK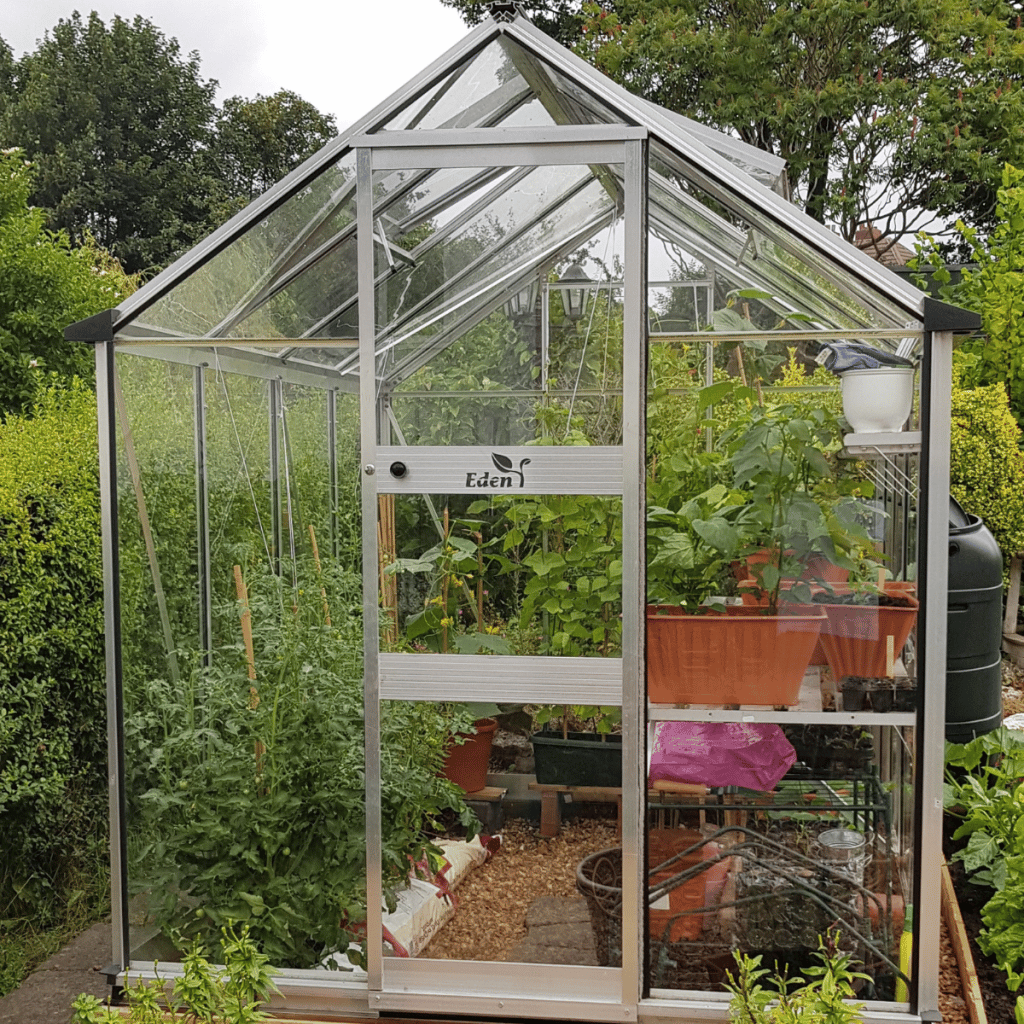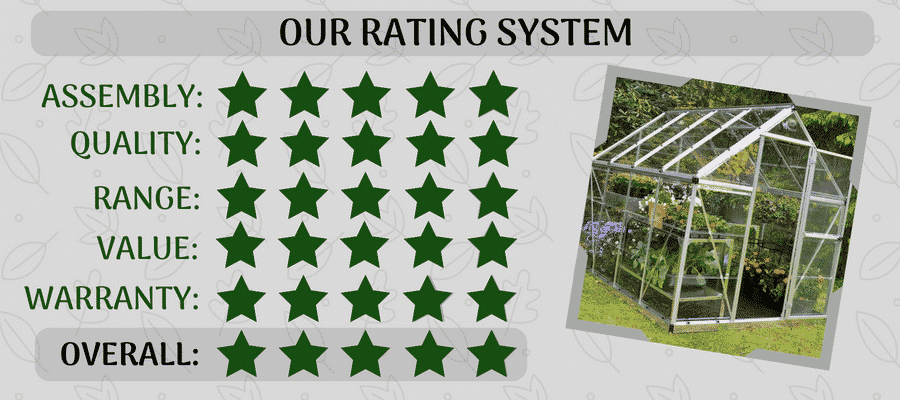 Our Rating System
We base our reviews on five key areas which we believe every gardener should consider when buying a new greenhouse:
Assembly
Quality
Range
Value
Warranty
As well as in-depth reviews, features, advantages and disadvantages, we rate every greenhouse range, brand or retailer with our own in-house scoring system, giving you a summary of the overall rating.
More Than Just Reviews
Growing Guides
As well as our in-depth greenhouse reviews, we also share our knowledge of growing through our step-by-step guides to starting crops from seed, including; tomatoes, strawberries, peppers, cucumbers and potatoes!
Greenhouse Guides
And to compliment our reviews, we also have a wide range of guides on everything you'd ever need to know about buying, using and making the most of a greenhouse, including best practices, handy accessories and tips on creating the perfect environment inside for your growing saplings.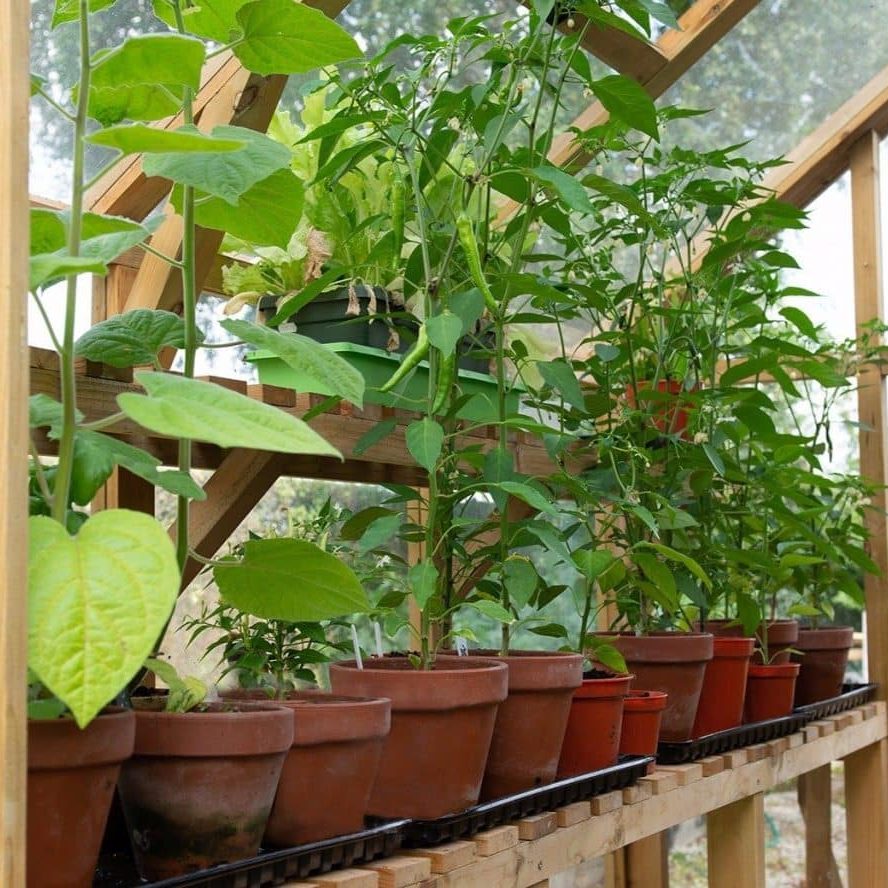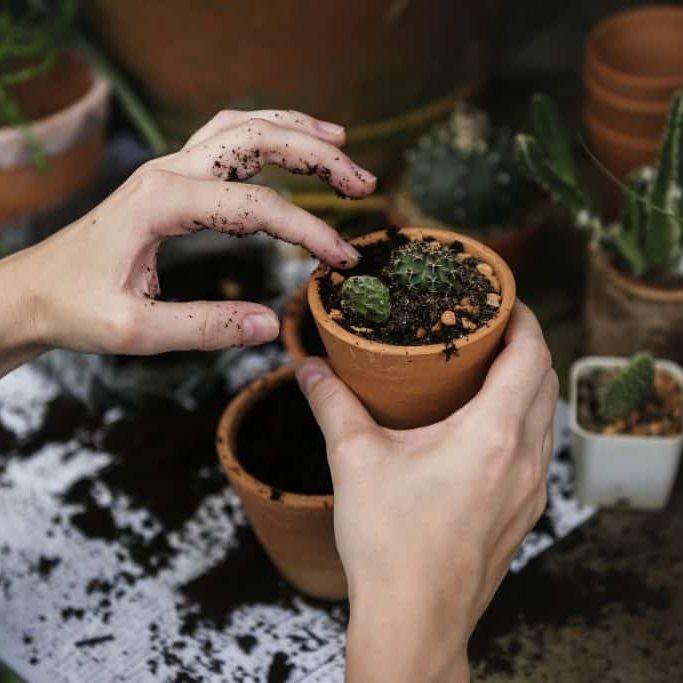 Who Are We?
We're a couple of avid gardeners who have gained a wealth of knowledge over the years, especially when it comes to greenhouses, brands, and manufacturers.
On top of owning and using a wide range of greenhouses ourselves, over the years we have met with manufacturers at their show sites, and we often attend gardening trade shows such as GLEE Birmingham, RHS Malvern festival, Chelsea flower show, Hampton Court Palace garden festival, and more to meet the greenhouse makers, view new ranges, and most importantly, review them for you!
We're independent greenhouse enthusiasts who love to grow our own fruit, veg, and plants at home. We're not owned or run by a greenhouse brand so you can rest assured that all of our reviews are our own views, impartial and based off our own experience, giving shoppers real information when buying a new greenhouse.
Greenhouse Brands We've Reviewed