What To Grow From Seed In May?
May is a special, and potentially busy month for gardeners. The risk of frost is virtually gone, the weather is warmer in general, and there is a lot of daylight, providing the perfect conditions for seedlings to thrive. Gardeners all around the UK, and worldwide are no doubt itching to get their hands dirty with more planting from seed, and if you haven't started yet, don't worry, it's not too late!
There's a lot to choose from when it comes to growing your own from seed in May, and it can be a great month to get started on saplings that will see you through for the rest of the year. So here's my list of 10 different fruits, vegetables, salad items, or herbs that are commonly grown from seed during May:
Sweetcorn
Sweetcorn is a popular crop among gardeners. It is easy to grow from seed and can be eaten fresh, boiled, grilled or even roasted. It's also a popular veg to prep and freeze, being able to be enjoyed later in the year, tasting just as freshly picked. Sweetcorn can be sown directly into the ground or started off indoors.
Pumpkins
Pumpkins are another favourite for home gardeners as they are so easy to grow with minimal nurturing required once planted out. The flesh from a pumpkin can be used for cooking, such as in pumpkin pies, or cutting into chunks and roasting. And then there's Halloween, where you can use them to decorate the home or carve them up – a firm favourite for the kids!
Cabbages
Cabbages can start being sown from from seed in May, being ready to harvest early Autumn. In general, they're highly nutritious and boast a wide variety to choose from, including both red and green variants. Once the saplings are big enough, they can transferred to a raised bed, into a large pot or simply straight into the ground. Once grown and ripe, harvest as and when you need them, or harvest all in one go and then prep and freeze for future use.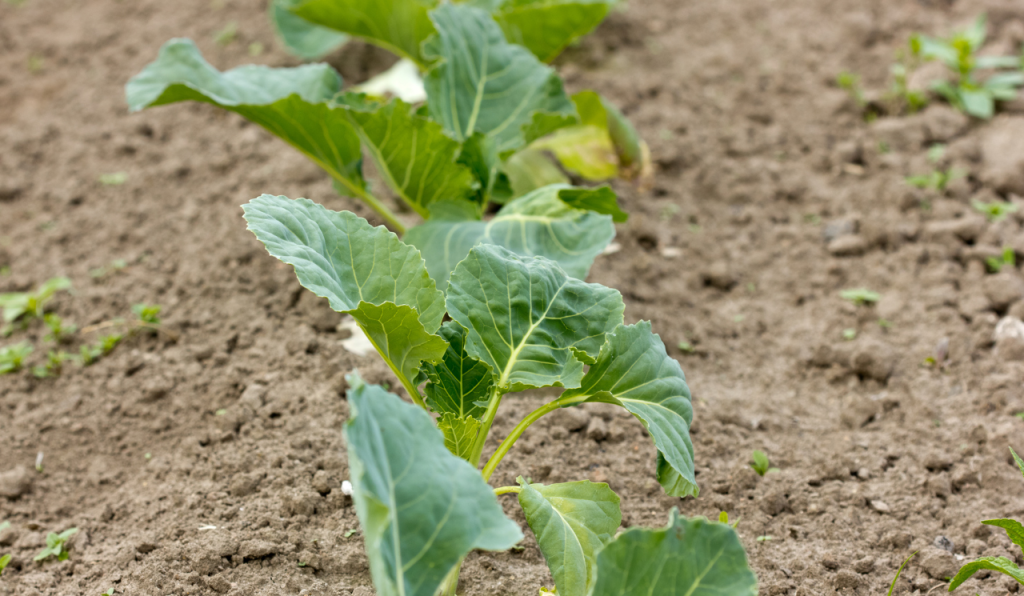 Beetroot
Beetroot is a versatile vegetable that's most commonly found in the UK pickled in jars, either in slices or as whole baby beetroots. They can also roasted and mixed with carrots and parsnips to create a colourful addition to roasted vegetables on your Sunday dinner, or grated raw as a topping for salads. Beetroot is easy to grow from seed and just needs a deep container or prepared ground area to plant outside once the initial saplings have grown large enough to leave the greenhouse.
Radicchio
Radicchio isn't as common, but offers a leafy vegetable that can be eaten raw or cooked. It has a similar appearance to cabbage or iceberg lettuce, but with red leaves instead of green. It's easy to grow from seed and can be planted as saplings straight in the ground, in pots or in a raised bed. As they aren't a root vegetable growing downwards, they don't need to be in a container that's overly deep.
Swiss Chard
Swiss chard is a leafy vegetable that can be eaten raw or cooked, either by adding the leaves straight into a salad, chopped up and added to your stir fry, or sautéd with a little oil and chopped garlic and enjoyed as a side. The leaves can grow in a mix of colours from red and orange to yellow and white, so can be a fun way to add colour to the dining table.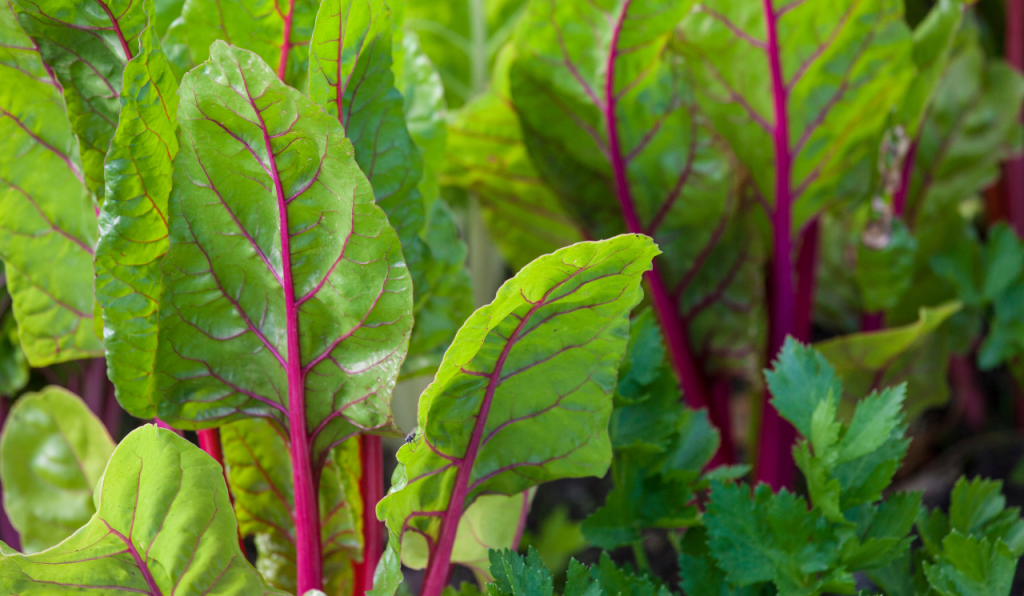 Kohl Rabi
Kohl rabi, also referred to as 'cabbage turnip' offers a crunchy texture with a sweet and nutty taste. It's a versatile vegetable that's just perfect to grow in our climate, but isn't generally found in the supermarket. Once harvested, it can be sliced and eaten raw, or added to a variety of cooked dishes to add its distinctive flavour. The leaves can also be cooked and eaten, being similar to cabbage and other greens.
Pak Choi
An exotic and unusual leafy green, pak choi is an excellent addition to grow in the garden, offering its delicate and mild flavour. A staple in many Asian cuisines and recipes, it can be eaten both raw and cooked. Growing pak choi from seed is simple and can be done by sowing the seeds directly into the ground or starting them off indoors, depending on the weather and the soil conditions. As a bonus, pak choi adds a pop of vibrant green to your garden, making it as visually appealing as it is delicious.
As for herbs, take your pick out of fennel and dill, or grow a mixture of each!
Fennel is very aromatic herb whilst dill has a tangy flavour. Both are widely used in a variety of cooking recipes, or either one can be used as a side garnish to compliment a dish. Nearly all herbs are easy to grow from seed and can be planted in the ground or in pots, with virtually minimal nurturing required – just plant and leave to grow.
There we have it, my top list of things to grow from seed in May. Just be sure to follow the instructions on the seed packet, as sowing and harvest times can vary slightly depending on the variety.