Elite Craftsman Greenhouse Review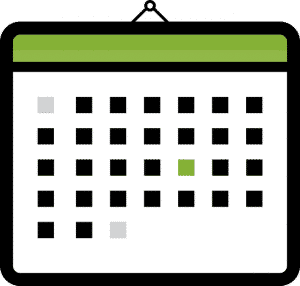 First Published: 26th February 2019
Last Updated: 2nd July 2023
At 6ft wide, the Elite craftsman greenhouse range comes in an array of standard, generic sizes including the ever-popular 6ft x 4ft, 6ft x 8ft and 6ft x 10ft. Although the size options may be standard, when comparing to other greenhouses from differing brands, the quality, strength and rigidity is not.
This is where Elite greenhouses really prove their worth, with heavy-duty ridge bars to provide integral strength, quality components and a whole load of customisable features, so it's no wonder why this is such a popular model with avid gardeners. After seeing this range firsthand, we just had to test it out and so compiled our full Elite craftsman greenhouse review.
Features of Elite Craftsman Greenhouses
Frame:

Rigid Aluminium Mainframe

Frame Colour:

Standard Aluminium with 10 Powder Coating Colour Options

Glazing:

Horticultural, Toughened or Polycarbonate

Door:

Single Finger-Tip Controlled Sliding Door

Includes:

1-4 Roof Vents (size dependent)

Includes:

Integral Base Frame

Feature:

Low Threshold Entry Access

Feature:

High Ridge & Eaves - For the Taller Gardener

Feature:

Integral Aluminium Gutters

Feature:

Long-Established British Manufacturer

Feature: 10-Year Manufacturer's Frame Guarantee
Framing
With a heavy-duty ridge bar, supportive corner bars for added rigidity and an aluminium integral base as standard, there's a lot of work gone into ensuring that each craftsman greenhouse is designed and made to stand the test of time, even through harsh weather conditions.
The most cost-effective 6ft x 4ft model can be purchased for around £400 and is supplied in its factory-finish silver aluminium. It can, however, be powder coated in an extensive variety of ten alternate colour options, ranging from a traditional green to a colourful purple berry or glistening white, making it the perfect choice if you're after a greenhouse that will easily match with the rest of your home. Powder coating additionally adds an extra layer of protection to your greenhouse, helping to protect it from weathering and rust for longer (we're talking a decade at least) while keeping it looking newer for longer.
Below the easy sliding door, which comes complete with a real key locking mechanism for added security, you'll find a low-threshold entry, which basically means that there's no high support bar or frame for you to step over, just a small thin strip on the floor which helps to keep the door frame in place and stable.
Glazing
On top of choosing your greenhouse frame colour, Elite craftsman greenhouses also come with an array of glazing options. These being horticultural, toughened and polycarbonate.
Horticultural glass is the standard choice and is the most common, cost-effective and traditional glazing type. It's provided in a 3mm thickness and comes in 2ft by 2ft panes, which are clipped onto the greenhouse frame.
Toughened glass also comes in a 3mm thickness but has been tempered to British Standards EN12150 in order to make it a lot stronger than the horticultural alternative, but of course, comes at a higher cost. There are two main advantages of toughened glazing; firstly, in the event of a pane breaking, the glass shatters into tiny pieces rather than dangerous shards - ideal if children and pets are around. Secondly, the panes are provided as 'long pane', which are longer panes that fit the whole side of the greenhouse, rather than clipping multiple smaller panes together, as such with the horticultural option.
Polycarbonate glazing is the third option, and costs around the same price as the toughened option. Polycarbonate isn't actually glass, but a virtually unbreakable plastic sheeting. The polycarbonate glazing on an Elite craftsman greenhouse is 6mm thick and twin-walled, meaning that it does a great job at keeping the heat inside of your greenhouse as it can't escape as easily as entering. It's also the safest glazing option out of all three, being as it's plastic, there are no safety concerns of it ever shattering. The only downside to this type of polycarbonate is the fact that the glazing isn't clear, but more of an opaque finish, which some gardener's don't like the overall appearance of.
Available Size Options
This range is available in a choice of nine sizes, with these being:
Extended Features
Aluminium Gutters
Made from aluminium, not plastic like other brands, the built-in gutters are strong, sturdy and allow for the capture of fallen rainwater into a suitable water butt. As they're made from metal and not plastic, they're very unlikely to crack, bend or discolour during the change in weather, as of which can occur with plastic varieties.
Aluminium Base Frame
As well as adding additional height inside, ideal for growing taller vine plants, the base frame provides a sturdy base for which the rest of the greenhouse is installed on top of. It's made to be rust-resistant and will not rot or warp, ensuring that the rest of your greenhouse stays supported and in tip-top condition whatever the weather.
Roof Vents
Depending on the size you choose, Elite craftsman greenhouses are supplied with between one and four roof vents. This allows improved air circulation and temperature control, which can be opened and closed manually or automatically with the aid of the optional automatic roof vent openers.
Review Conclusion
From the sturdy frame, integral base and low-threshold entry access to the choice of nine sizes and twelve overall colour options, you can easily customise the greenhouse to perfectly fit your needs and garden.
Elite craftsman greenhouses are probably one of the best ranges of 6ft wide greenhouses on the market and any gardener would surely be proud to own. We couldn't fault any part of the greenhouse, and even though the price may be a little more than cheaper alternatives, the quality more than makes up for the value that you're receiving.
Rating
Assembly - The included instruction manual is very extensive which makes installing the greenhouse at home very easy, although larger models can take a good 8 hours or more to complete.
Quality - Elite offer some of the highest quality materials and designs to create greenhouses to the best standards possible with the addition of supportive frame design.
Range - An almost infinite amount of size, colour and accessory options to really customise and make the greenhouse your own.
Value - Elite greenhouses are on the higher end of the price tag, but the quality, features and finish more than makes it a worthwhile investment, lasting well beyond the initial 10-year guarantee.
Warranty - A 10-year frame warranty is supplied as standard. This isn't as long as what other brands offer, but considering the quality, we wouldn't be surprised if these greenhouses stay standing for many decades to comes.