Gabriel Ash Classic Greenhouse Review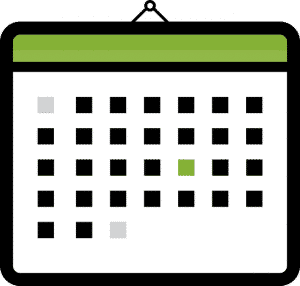 First Published: 26th December 2022
Last Updated: 26th December 2022
Gabriel Ash is a greenhouse crafter based in Cheltenham, England, priding itself on exceptional quality. From the original beams of timber to the craftsmanship, and all the way through to the finished product, it's easy to see that they're very passionate about the greenhouses they craft and even better still that it's all manufactured within the UK, rather than abroad.
The Gabriel Ash classic freestanding greenhouse range is actually split up into four sub-ranges, offering four different widths of 6ft, 8ft, 10ft, and 12ft, thus having a perfectly fitting size for potentially any garden, and any grower. If you're considering purchasing a new greenhouse, especially a wooden one, then this Gabriel Ash classic greenhouse review is a must-read!
Tradition and Technology
Gabriel Ash's company ethos is 'Tradition & Technology'.
With it being imprinted on their logo, which is found pretty much everywhere, they're not timid about getting straight to the point of what they're trying to achieve through each structure. It's a simple phrase, but it's powerful, and from what we've seen is actually the perfect way to describe a Gabriel Ash classic greenhouse.
So what's the meaning behind tradition and technology? This is where it gets interesting...
Tradition, in regards to Gabriel Ash, relates to the traditional use of timber, the craftsmanship, many parts of which are handcrafted or finished, and back-to-basics commitment to each and every customer.
The technology part refers to the use of machinery to cut and create parts of the greenhouse that require exact minute precision, whilst also blending modern materials such as aluminium alongside the main timber structure to offer reinforcement and practical, quality-of-life improvements and accessories.
Features of the Gabriel Ash Classic Range
Frame: Canadian Western Red Cedar Timber
Glazing: 3mm Toughened Glass
Includes: Exclusive Roof Ridge Ventilation System
Includes: 2 - 6 Side Windows (size dependent)
Includes: Aluminium Base Plinth For Easy & Flush Assembly
Includes: Aluminium Gutters and Downpipe
Feature: Solid Brass & Stainless Steel Fittings
Feature: Internal Metal Roof Support & External Bar Capping
Feature: PEFC-Certified Responsibly Sourced Timber
Feature: 12-Year 'Free From Defect' Guarantee
Notable Features Explained
Roof Ridge Ventilation System
Probably the most notable feature of a Gabriel Ash classic greenhouse and our favourite thing to review, the roof ridge on all sizes within the classic range includes a unique ventilation system.
Combined with a metal roof bar for structural bracing, the roof ridge features ventilation vents built within the ridge, which open and close automatically via temperature-controlled pistons. This allows the vents to autonomously open as the weather warms up, closing back again as it cools down - ensuring that your growing plants inside receive adequate airflow without the need for manual intervention.
Fittings & Fixings
All fittings and fixtures are either solid brass or stainless steel, with the majority of external screws being solid brass. This ensures that the fittings don't rust over time or leave marks on the cedar. They're also a higher quality fitting to ensure long life and structural integrity.
Base Plinth
Integrally attached to the bottom of the greenhouse frame is a small aluminium plinth. This offers a few benefits, firstly being that it creates a flush fitting when the greenhouse is installed onto a patio brick or slabbed base area, and can then be anchored in place. Secondly, it provides a buffer between the cedar and the ground, so that any standing rainwater will not be in direct contact with the cedar, ensuring longer life without decay.
Gutters & Downpipes
As standard, matching roof guttering and downpipes, crafted in powder-coated aluminium to ensure long life are included as standard. This allows you to easily capture rainwater into a suitable water butt.
Side Windows
Depending on your chosen size, each greenhouse comes supplied with between two and six side windows. These are manually openable with the use of a window latch, allowing for additional airflow and temperature control as and when required. The side windows by default are usually placed evenly on both side walls, although can be fit to suit your preference if you prefer to have them all on one side, or at different locations.
Metal Reinforcements
As part of the roof ridge ventilation system, a metal beam reinforces the main roof, whilst on longer length sizes, the addition of a discreet aluminium A-frame is used inside the greenhouse to bolster its strength, allowing it to easily stand up to wind and rain. Additionally, on the roof where the glazing panes sit, metal bar capping is used to support the roof and hold the glazing panes securely in place. Hence Gabriel Ash's motto of "tradition and technology" as metal is used to reinforce the beautifully traditional cedar timber.
Framing
Although crafted in England, the main timber used to make a Gabriel Ash classic greenhouse is western red cedar, imported from Canada. Red cedar boasts a beautiful grain that's full of character and warmth.
The great thing about cedar, especially as it's being used for long-term use outdoors, being exposed to our Great British (wet) weather is that it contains naturally occurring oils. These oils act as a repellent, protecting the cedar from rain and weathering, with no requirement to stain, paint or treat it!
Of course, if you wanted to paint the greenhouse to match your garden setting you can. It would only enhance its traditional look even more by being painted in Victorian white or a natural, deep garden green. Although, leaving the cedar unpainted allows the natural beauty of the red cedar grain to show in its organic state.
There's more to these greenhouses than just timber though... each one is merged with metal. The smaller sizes benefit from aluminium bar support in the roof ridge and solid brass and stainless steel fittings throughout. Whilst the larger sizes, on top of the same just mentioned, you'll also find a discreet, aluminium A-frame support, which reinforces the longer length greenhouse sizes, making them super strong and better equipped to stand up to harsh winds founds in some parts of the UK.
Glazing
As far as glazing goes, there's not much to say other than as standard, each one comes with 3mm thick toughened safety glass, which personally, is one of the best glazing types I would recommend.
With other brands, toughened safety glass is usually a costed upgrade option, with horticultural glass being the standard. But Gabriel Ash already includes the better glazing as default, for added peace of mind.
Toughened safety glass is as per the name - toughened. It's glass that has been tempered, so is a lot stronger than cheaper horticultural glass and a lot safer to have where children and pets may be close by, as if ever smashed, it breaks into tiny pieces rather than dangerous larger shards.
Additionally, Gabriel Ash can supply board panels at an extra cost. These are boards, made from the same cedar timber and are designed to be placed on the bottom wall section of the greenhouse, replacing the glass pane. This is handy if the greenhouse is due to be placed next to grass, or other hazards, as the board panels stop the risk of the lower row of glazing getting damaged by a lawnmower, tools, or a wheelbarrow.
Available Size Options
This freestanding classic range is available in a choice of four width sizes, and then between seven and nine depth/lengths for each width, giving a total combination of thirty-two available size options. These include:
6ft Widths
6ft Wide by 4ft Deep
6ft Wide by 6ft Deep
6ft Wide by 8ft Deep
6ft Wide by 10ft Deep
6ft Wide by 12ft Deep
6ft Wide by 14ft Deep
6ft Wide by 16ft Deep
6ft Wide by 18ft Deep
6ft Wide by 20ft Deep
8ft Widths
8ft Wide by 4ft Deep
8ft Wide by 6ft Deep
8ft Wide by 8ft Deep
8ft Wide by 10ft Deep
8ft Wide by 12ft Deep
8ft Wide by 14ft Deep
8ft Wide by 16ft Deep
8ft Wide by 18ft Deep
8ft Wide by 20ft Deep
10ft Widths
10ft Wide by 8ft Deep
10ft Wide by 10ft Deep
10ft Wide by 12ft Deep
10ft Wide by 14ft Deep
10ft Wide by 16ft Deep
10ft Wide by 18ft Deep
10ft Wide by 20ft Deep
12ft Widths
12ft Wide by 8ft Deep
12ft Wide by 10ft Deep
12ft Wide by 12ft Deep
12ft Wide by 14ft Deep
12ft Wide by 16ft Deep
12ft Wide by 18ft Deep
12ft Wide by 20ft Deep
Review Conclusion
In conclusion to our Gabriel Ash classic greenhouse review, we can only conclude one thing - that this is one of the best greenhouse ranges that we've ever had the pleasure of seeing and reviewing.
The elegant way that the beautiful cedar timber is combined with the benefits and reinforcements of modern metal, along with a host of practical and unique accessories make this range superior to any other.
There are ample sizes to choose from, an amazing array of accessories already included as standard, and a top-of-the-line structure that simply oozes quality throughout. This one is going to be hard to beat!
Review Rating
Assembly - The greenhouse is home delivered in pre-assembled sections, so there's less to do if you're installing it yourself at home. It's really just the case of bolting the pre-built sections together and then fitting in the glazing. Although, Gabriel Ash does have their own installation team if you prefer to pay a little extra for installation service and have them deliver and install it for you.
Quality - With the characteristic, naturally robust cedar, mixed with solid brass and stainless steel fittings and powder-coated aluminium additions, the quality is second to none and really can't be beaten.
Range - With a mammoth 32 size options, this is a big range with plenty of choice.
Value - Compared to lower-quality alternatives available from other brands, for the high-end materials and inclusive features that you get from Gabriel Ash, the price is actually very reasonable.
Warranty - A 12-year 'free-from defect' guarantee is offered by the manufacturer. This isn't as long as some other brands who are offering up to 15 years, but with the quality of cedar timber and fittings used, it should far outlive its guarantee.