Halls Cotswold Blockley Greenhouse Review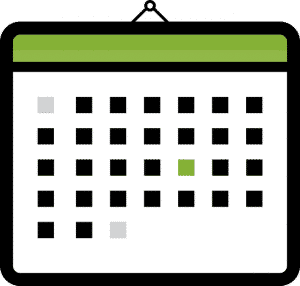 First Published: 11th June 2018
Last Updated: 2nd July 2023
An 8ft wide range of Halls Cotswold greenhouses, the Blockley collection offers spacious growing areas to cultivate a large selection of your favourite plants, flowers, fruit and veg.
This range is definitely for those with a larger garden and for those gardeners looking to extend their current grow your own offering. From our first viewing, we have been really impressed by the design and inclusive features that this greenhouse range has to offer.
From the large double opening doors, the zero threshold entry, to the included metal base frame and wide gutters, if you're looking to purchase a Cotswold greenhouse, then read up on our full Halls Cotswold Blockley greenhouse review to find out all about what it has to offer for you and your garden.
Features of the Halls Cotswold Blockley Range
Frame: High-Profile Aluminium Frame
Glazing: Toughened or Polycarbonate
Includes: 4 Openable Roof Vents
Includes: Integral Base Frame
Includes: Wide Integral Gutters
Feature: Zero Threshold Entry Access
Feature: Double Sliding Doors
Feature: Long-Established British Brand
Feature: 12-Year Limited Manufacturer's Warranty
Framing
If you've seen any of our other Halls greenhouse reviews then you'll know just how fond we are of the frame work on the Cotswold models - and the Blockley is no different.
High-profile, heavy-duty aluminium makes up the framing for these greenhouses, along with the added benefit of a support ridge bar and metal base frame included as standard, creating a solid foundation for the rest of the greenhouse to be sited on.
The aluminium, by itself, is a great material for long term outdoor use, such as a greenhouse due to its resistance to weathering. It's won't rot or rust over time, ensuring that not only will your greenhouse stay looking 'as good as new' for longer, but the integrity will last for many, many years, hence why Halls offer a 12-year warranty on this part of the greenhouse.
Available in three colours, each size of the Blockley greenhouses can be chosen in either standard silver aluminium, powder-coated green, or powder-coated black. The green version will no doubt look more subtle if placed on grass or near bushes as it'll seamlessly blend in with its surroundings. Whereas the black option offers a more modern twist with a contemporary style.
Glazing
If you're looking at purchasing a greenhouse from this range, then the next thing to consider after the frame colour is the glazing. Both options will create a versatile greenhouse and growing area for your crops, but they do have their advantages and disadvantages.
Toughened glass is, as the name suggests glass that has been tempered to increase its strength and impact resistance. It also has the added benefit, that if it were ever to be smashed, it would break into tiny pieces, rather than large shards, posing less of a threat to you and your family.
Secondly, there's polycarbonate, which isn't as common as the other and is a fairly new concept when it comes to greenhouses, but offers a lot of advantages. At 6mm thick, the polycarbonate used within Blockley greenhouses has incredible strength and is classed as being 'virtually unbreakable' due to its high impact resistance. If ever smashed, it won't break into dangerous shards - thus making it the safest option for when children are present.
This polycarbonate is also twin-walled, similar to double-glazing which has two walls and an air gap in between. The air gap allows hot air, warmed up by the sun to get trapped inside the glazing, and inside the greenhouse, letting your plants make the most of the Sun's natural heat source for longer as it's not as easily lost.
Buyers Tip: If buying a greenhouse online, just ensure that the retailer you choose sells genuine Halls branded glazing along with the frame, as some of the cheaper selling retailers only sell a Hall branded frame and bundle it with their own cheaper alternative glazing and accessories.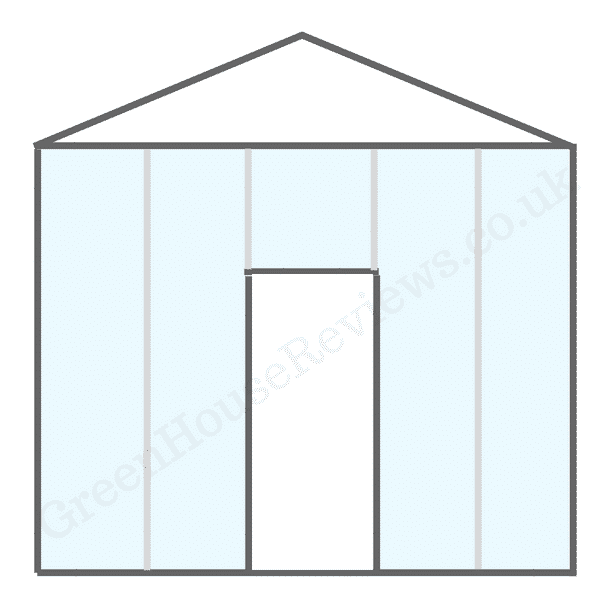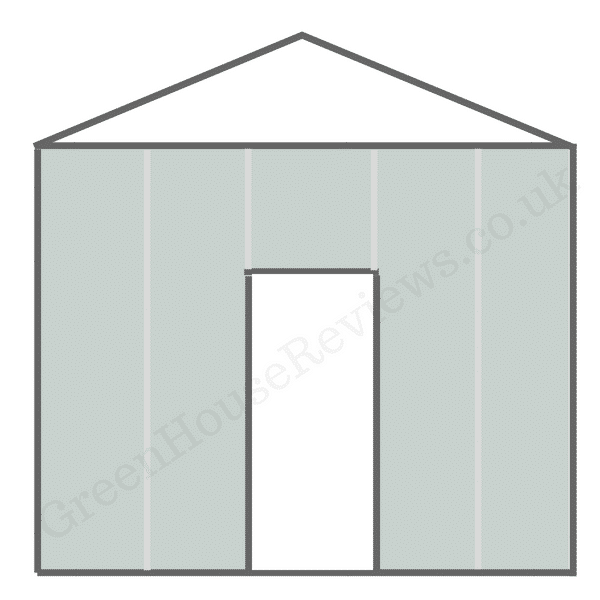 Available Colour Options
The Halls Cotswold Blockley greenhouse range is currently available in the UK with a standard silver aluminium frame, powder-coated green or powder-coated black frame.
Available Size Options
Offering slightly bigger sizes than the Halls Cotswold Burford range, this range is available in a choice of three sizes, with a full list of these being:
As pictured left to right: 8ft x 10ft, 8ft x 12ft and 8ft x 14ft sizes.
All three sizes boast the same impressive ridge height of 8 feet and 4 inches.
Review Conclusion
Overall, if you're looking for a decent size greenhouse, made from quality materials and a long-lasting frame, the Halls Costwold Blockley range makes a great choice. We love this range and the sizes offer so much space for gardeners to grow a wide variety of flowers and edibles inside, perfect for those who want to 'grow their own' at home.
Rating
Assembly - For the size of these greenhouses, self-assembly should take around 6-8 hours, but it's best to spend some time getting familiar with the instructions and pieces beforehand.
Quality - The framing is of exceptional quality, especially with the addition of the integral base frame, low threshold entry and reinforcement features. The double doors feature a real key-lock mechanism, finishing off the high-quality look and feel.
Range - With three colour options and three sizes to choose from, there's bound to be the ideal model to match your garden, as well as an array of accessories to customise your new greenhouse even further.
Value - For the premium features, thick framing and inclusive accessories, this range offers good value for money.
Warranty - The hefty 12-year guarantee provided by the manufacturer is a real bonus and gives confidence of the quality and craftsmanship gone into making the range.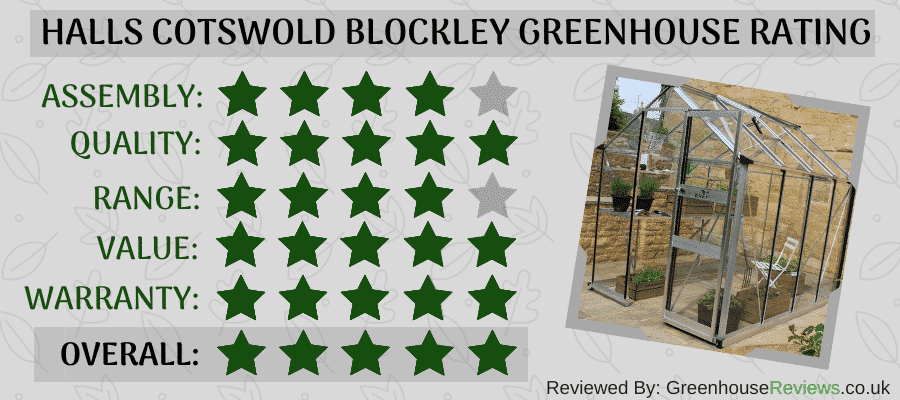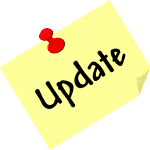 Brand Name Change
This greenhouse range has recently had a brand name change and used to be known as Eden Blockley greenhouses. The official product name changed from the Eden Blockley greenhouse range to the Halls Cotswold Blockley greenhouse range.