Halls Supreme Greenhouse Review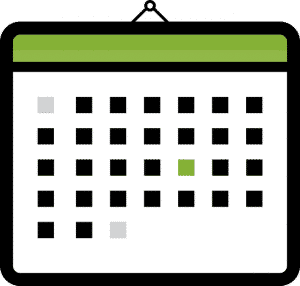 First Published: 2nd June 2018
Last Updated: 2nd July 2023
With their elegant curves, these supreme greenhouses are sure to add a contemporary style to any garden as well as offering a practical place to grow your favourite flowers, fruit, and veg all year long.
Supreme by name, supreme by design, this greenhouse range is available from a modest 6ft by 4ft up to a spacious 8ft by 12ft. So whatever the size of your garden, there's bound to be a fitting model.
You may have seen the Halls brand of greenhouses in shops and retailers already, and as one of the longest standing manufacturers within England, they definitely know their stuff!
So if you're thinking of purchasing one of these greenhouse models, but are looking for a little more information about them, check out our full Halls supreme greenhouse review in order to find out the advantages, disadvantages, and features of this exciting greenhouse range.
Features of the Halls Supreme Range
Frame: Rust Proof Aluminium
Glazing: Toughened Glass Walls/Roof with Acrylic Curved Sections
Includes: 1 - 4 Openable Roof Vents (size dependant)
Feature: Elegant Curved Roof Design
Feature: Easy Slide Single or Double Doors (size dependant)
Feature: Long-Established British Manufacturer
Feature: Powder-Coated Green Frame as Standard
Feature: 15-Year Limited Manufacturer's Warranty
Framing
As far as metal greenhouses go, the Halls supreme range follows suit with an aluminium crafted frame, offering a durable and solid framework for the glazing to be attached to.
The aluminium used is rust-resistant and so is an ideal material for long-term use outdoors, even in England with our typical rainy weather, as the aluminium won't corrode or rust over time.
As of 2022, Halls supreme's are now supplied as standard with a powder-coated garden-neutral green finish. Not looking at all out of place as far as metal structures go, they're no doubt appealing to the eye, and as a typical garden is full of green grass, plants and shrubs, it'll fit in with the landscape offering a more natural appearance.
The powder-coated green adds an extra layer of protection from weathering, rust and maintenance. The only thing required would be simply washing the frame down once a year at the start of the growing season to remove any dirt and grime, if necessary.
Glazing
Glazing for your supreme greenhouse is only available in one choice, although it's a great choice at that - toughened glazing.
Toughened glass is, as the name suggests 'tougher', as it has been tempered to provide a much more durable glazing option. It's also safer for those who have children or pets playing nearby as unlike horticultural glass, if broken, shatters into tiny pieces, rather than larger, more dangerous sheets. Toughened glass is also 3mm thick and is provided in full-length panes, so one pane fits the full length of the greenhouses' wall.
You should know, however, that due to the way the roof curves on these supreme models, the curved roof sections are actually acrylic, not toughened glazing. However, these are the only sections that are acrylic, with the remaining panes of the greenhouse; walls, and roof being glazed in normal toughened glass.
Buyers Tip: If buying a greenhouse online, just ensure that the retailer you choose sells genuine Halls branded glazing along with the frame, as some of the cheaper selling retailers only sell a Halls branded frame and bundle it with their own cheaper alternative glazing and accessories.
Available Colour Options
The Halls supreme greenhouse range is currently available in the UK with a standard powder-coated green frame.
Available Size Options
This range is available in a choice of six sizes, with a full list of these being:
As pictured left to right: 8ft x 10ft, 8ft x 12ft and 8ft x 14ft sizes.
All six sizes vary with their external ridge height, starting off at 6ft 5 inches for the smaller-sized models and growing to 6ft 11inches for the larger size models.
Review Conclusion
If you're looking for a greenhouse that looks different and will stand out within your garden setting, then the Supreme range is most definitely one to consider. The curved roof design is a highly attractive feature and the option of six frame sizes gives plenty of choice whatever the size of your garden.
Rating
Assembly - Installation can take around 4-6 hours for the smaller sizes and 6-8 hours for the larger sizes, although Halls do offer an installation service if you don't wish to install it yourself.
Quality - The framing is of high quality, but we have seen more heavy-duty frames on other brands. Although for the low price, we don't feel like this should be a negative as you do 'get what you pay for'.
Range - This range is limited by only one colour and glazing option, but there are six sizes to choose from and a whole bunch of matching accessories. The Supreme range offers a lot of extras and customisation.
Value - Due to the special curved design, acrylic roof panels add extra height when compared to the standard apex design greenhouses. These models are no doubt more expensive, but their elegant appearance would more than make up for it when sited in the garden.
Warranty - The hefty 15-year guarantee provided by the manufacturer is a real bonus and gives confidence of the quality and craftsmanship gone into making the range.