Palram Bella Greenhouse Review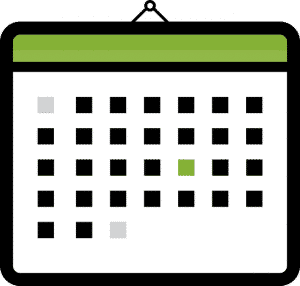 First Published: 13th June 2018
Last Updated: 19th February 2023
Elegantly designed, the Bella greenhouse range from Palram offers a striking structure that would no doubt look impressive in any garden setting. Specifically shaped like a bell (hence the name ' bell'-a), it has added resistance and snow and wind, being as it's more aerodynamically designed for high winds to blow around it, while heavy amounts of snow will not build up on the roof as the pitch helps to direct the snow to slide off the sides. Thus, this greenhouse is the perfect option for those who live in the more rural parts of the UK where the weather is harsher.
We've trawled our way through the features, benefits and testimonials of this range and have come up with our full Palram Bella Greenhouse Review in order to help shoppers looking to buy one with an in-depth view of what to expect from this range of greenhouse.
Features of the Palram Bella Range
Frame: Rust Resistant Aluminium
Glazing: 6mm Thick Twin-Wall Polycarbonate Plastic
Includes: 1-2 Roof Vents (size dependent)
Includes: Galvanised Steel Base Frame
Feature: Bell-shaped Design for Improved Wind & Snow Resistance
Feature: Simple Slide-on Glazing Assembly
Feature: Arrives Flat Packed for Simple DIY Assembly at Home
Feature: 5-Year Limited Manufacturer's Warranty
Materials, Frame & Glazing
As the standard goes with metal-framed greenhouses, the Bella range is no different. Rigid aluminium poles make up the framework, which is resistant to rust and corrosion meaning that it's made to last with virtually zero maintenance or upkeep.
The shape of the frame is designed to withstand harsher levels of wind and snow, making it easier for snow to slide off the roof instead of compacting on top, which could cause risk of it caving in.
The glazing is made from polycarbonate, a highly tough material which Palram classes as being "virtually unbreakable", making it ideal for those who have children or pets playing in the garden. As polycarbonate is made from plastic and not real glass, it offers high resistance to impact. However, if it were to ever break it would safely snap, rather than shatter into smaller dangerous shards and pieces as such with generic horticultural glass.
Each glazing panel is twin-walled, offer increased insulation and providing an air pocket in between the two walls for hot air to stay trapped in, helping to keep the natural heat from the sun inside your greenhouse for longer - improving the growing potential of your plants and crops inside.
As well as keeping the heat in, it's also good at keeping bad things out. As such with harmful UV rays from the sun, which are filtered out and stopped from passing through to your plants leaves. Although, 80% of natural light is still able to shine in, offering the best of both worlds by blocking out the bad and letting in the good.
Available Colour Options
The Palram Bella greenhouse range is currently only available in aluminium within the UK and so has a limited choice when it comes to matching the greenhouse frame with your garden setting.
Available Size Options
Greenhouses within the Palram Bella range are available in a choice of four large sizes, with a full list of these sizes being:
As pictured left to right: 8ft x 8ft, 8ft x 12ft and 8ft x 16ft sizes.
All three sizes are supplied at a super tall external height of 7ft 2 inches.
Review Conclusion
These Palram Bella greenhouses have been specially designed for those living in parts of the UK that are known to have worse weather than the rest. Letting every gardener, no matter what the Great British weather decides to throw at us, a chance to grow their favourite plants, flowers, fruits and veg in the best possible environment.
Rating
Assembly - Able to be assembled by just two people, assembly is made easy due to the slide n' lock glazing system, although it may take a good 6-8 hours and some ladders.
Quality - The design has been well thought out, the aluminium framing is of standard quality, and the polycarbonate glazing is twin-walled and 6mm thick offering a good standard of glazing.
Range - With only three models in the range it's a little limited, but is aimed at gardeners looking for a more substantial growing area with added structural integrity against bad weather.
Value - The price is pretty competitive when compared to other brands offering the same size and glazing options, making this a good buy in terms of value for money.
Warranty - With only a 5-year limited warranty provided by the manufacturer, we would have liked to see this be at least 10-years for added peace of mind.