Palram Mythos Greenhouse Review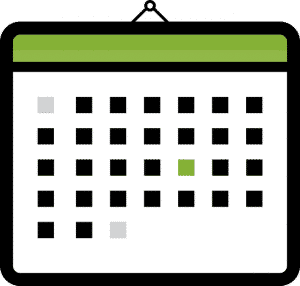 First Published: 13th June 2018
Last Updated: 19th February 2023
If you've been browsing online shops looking for a new greenhouse for your garden, you may have come across the mythos range by Palram. At first glance, looking at the images of this greenhouse, you may be instantly wondering 'What's with the weird-looking glazing?". Well, this greenhouse range makes use of twin-wall polycarbonate material, and we'll explain all of the added benefits this type of glazing can have on your growth potential in our full Palram mythos greenhouse review...
Features of the Palram Mythos Range
Frame: Rust Resistant Aluminium
Glazing: Twin-Wall Polycarbonate Plastic
Includes: Built-In Roof Guttering
Includes: Galvanised Steel Base Frame
Includes: One Roof Vent
Feature: Standard Silver, Green, or Grey Colour Finish
Feature: Simple Slide-on Glazing Assembly
Feature: Arrives Flat Packed for Simple DIY Assembly at Home
Feature: 5-Year Limited Manufacturer's Warranty
Modern and attractive, the mythos Palram greenhouse range looks very sleek indeed with its silver aluminium frame and semi-opaque glazing panels.
It's currently available in four sizes, starting off with the smallest being a modest 6ft by 4ft, and the largest sitting at 6ft by 10ft. With its easy assembly slide-on glazing system, it's a pretty easy greenhouse to install yourself at home, while still offering the full benefits you'd want from a greenhouse, offering the ideal atmosphere and space to grow your favourite flowers, plants, fruit and veg.
Mythos 6ft x 4ft (left) and Mythos 6ft x 10ft (right)
Materials, Frame & Glazing
Following the trend of most metal greenhouses available today, Palram mythos greenhouses are crafted with aluminium for their main framing. This provides a rigid structure that won't rust or rot over time, even despite the Great British weather!
As standard, you'll find a base frame kit which creates a stable base frame for which the rest of the greenhouse is installed on top of. This makes installation a lot easier to commence with, especially if you plan on doing it on uneven ground such as grass or gravel. The base frame is made from galvanised steel, so it's extra strong and able to support the weight of the greenhouse very easily.
Moving onto the glazing… looking at the photos, you may think it looks slightly 'weird', but it is meant to look like that, trust us. The glazing, like all Palram greenhouses, is crafted from polycarbonate, a plastic-like material which Palram themselves state as being "virtually unbreakable" due to its versatile strength and agility. Plus, as it's plastic, it's extremely safe to use around children and pets, especially when compared to using real glass, as this won't shatter into dangerous pieces and shards.
Unlike other Palram ranges that use polycarbonate glazing, the Mythos is extra special as uses a twin-wall variety. As the name suggests, it's two sheets of glazing moulded together with a slight air gap in between, similar to double-glazing windows.
This twin-wall polycarbonate is extremely good at retaining heat, making it the ideal solution to safe greenhouse glazing. They're also UV resistant, meaning that they won't discolour or fade over time, as well as being able to filter out 100% harmful UV rays, while still letting in up to 80% of light transmission.
Overall, this glazing type is super good at keeping the heat from the sun inside of your greenhouse, as well as stopping the harmful UV rays from getting inside!
Available Colour Options
The Palram mythos greenhouse range has been extended for 2023 for UK gardeners, now being available in three frame colour options (instead of just one previously) of either a power-coated modern grey, a powder-coated green, or the standard silver aluminium.
The standard silver is a little cheaper than the powder-coated grey and green versions, but we feel that the upgrade to powder-coated is quite reasonably priced, especially when compared to other brands.
Available Size Options
Greenhouses within the Palram mythos range are available in a choice of four sizes, two models of each size to account for each colour option, with a full list of these sizes and models being:
All four sizes are supplied at the same height of 6ft 10 inches.
As pictured left to right: 6ft x 4ft, 6ft x 6ft, 6ft x 8ft and 6ft x 10ft sizes.
Review Conclusion
At first glance, the Palram mythos greenhouse range may not look as appealing as others from the same brand, mainly due to its opaque look, but after learning about the features and benefits it offers, especially with the twin-wall polycarbonate glazing, it's definitely a great option that's affordable and ideal to both amaetur and novice gardeners alike.
Rating
Assembly - Assembly is made easy due to the slide n' lock glazing system. As the overall sizes aren't overly huge, installation can easily be completed with the help of a couple of people.
Quality - Rust-resistant aluminium framing and twin-wall polycarbonate offers high-quality materials for a long-lasting greenhouse.
Range - With only four sizes in the range it's a little limited but is aimed at gardeners looking for a standard to mid-sized greenhouse and the available sizes match that perfectly.
Value - With the inclusive steel base frame, roof vent and integral guttering, the current market price for this range are pretty affordable for the offering.
Warranty - A 5-year limited warranty is provided by the manufacturer, which isn't as long as other brands or ranges and so would be the only downside we could find.