Vitavia Venus Greenhouse Review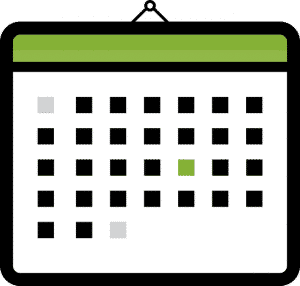 First Published: 15th November 2018
Last Updated: 2nd July 2023
Vitavia's Venus range boasts a collection of 6 ft wide greenhouses with an emphasis on affordability, durability and favourable features. All of which make it one of Vitavia's top-selling ranges within their arsenal. Including a high roof ridge for the taller gardener, roof bracing, integral gutters and at least one roof vent as standard, they offer great value for money and practical growing space. Keep on reading to check out our full Vitavia Venus greenhouse review.
Features of the Vitavia Venus Range
Frame: Anodised Aluminium
Glazing: Horticultural, Toughened or Polycarbonate
Includes: 1-2 Roof Vents (size dependent)
Feature: Integral Gutters Along the Roof
Feature: Easy Slide Single Door
Feature: Roof Bracing Supports
Feature: Long-Established Manufacturer
Feature: 10-Year Manufacturer's Warranty
Framing
As with all metal greenhouses these days, Vitavia Venus models make use of anodised aluminium, a strong, durable yet lightweight metal that's great for long-term use outdoors due to its anti-rust properties thanks to the anodising process.
Similar to other brands, each of the size options can be purchased in one of two frame colour options; standard silver aluminium or powder-coated green. The first option is, of course, the standard finish and so would be the cheapest to buy. However, the powder-coated green option is definitely a little easier on the eyes and fits in beautifully with the garden surroundings, so can naturally blend in with your lawn or among plants and bushes.
The powder coating process not only makes the greenhouse look more natural in appearance but also offers an additional layer of weather protection. Although, if you weren't bothered about the colour we wouldn't suggest going for the green just for the sake of having it powder coated, as the standard aluminium frame will still offer a practical structure that's made to last without weathering, needing barely any maintenance and is still covered by the manufacturer's 10-year warranty against rust and corrosion.
Glazing
There may only be two colour options to choose from, but in regards to glazing, there's a trio of opportunity.
Each Vitavia Venus greenhouse can be supplied with either Horticultural, Toughened or Polycarbonate glazing.
Horticultural is the standard choice and is the most common, traditional glazing type. They're real glass panes and are provided in a 3mm thickness, in 2 ft by 2 ft panes. Each pane gets clipped onto the greenhouse' frame providing a warmer environment within.
Toughened glass, is as the name suggests, glass which has been tempered in such a way that makes it a lot stronger than the horticultural alternative, but of course, comes at a higher cost. There are two other advantages of toughened glazing; firstly, in the event of a pane breaking, the glass shatters into tiny pieces rather than dangerous shards - ideal if children and pets are around. Secondly, the panes are provided as 'long pane', which are longer panes that fit the whole side of the greenhouse, rather than clipping multiple smaller panes together, as such with the horticultural option.
Polycarbonate glazing is the third option, and costs around the same price as the toughened option. You should know, however, that polycarbonate isn't actually glass, but a virtually unbreakable plastic sheeting. It's generally thicker than real glass and twin-walled, meaning that it does a great job at keeping the heat inside of your greenhouse as it can't escape as easily as entering. It's also the safest glazing option out of all three, being as it's plastic, there are no safety concerns of it ever shattering. The only downside to polycarbonate is the fact that the glazing isn't clear, but more of an opaque finish, making your greenhouse less see-through.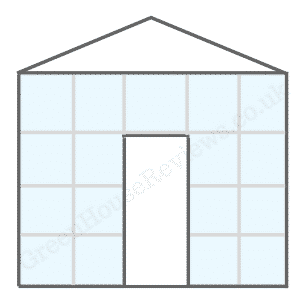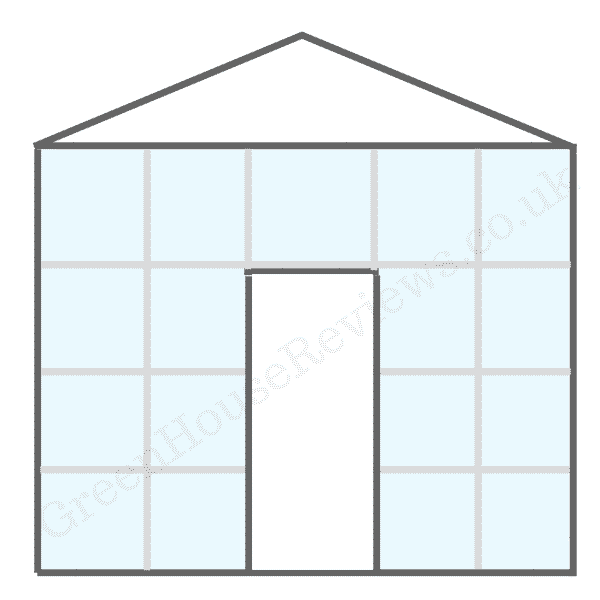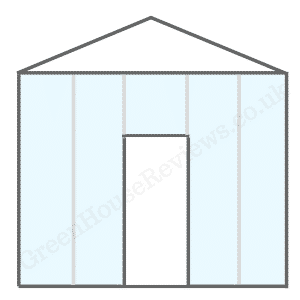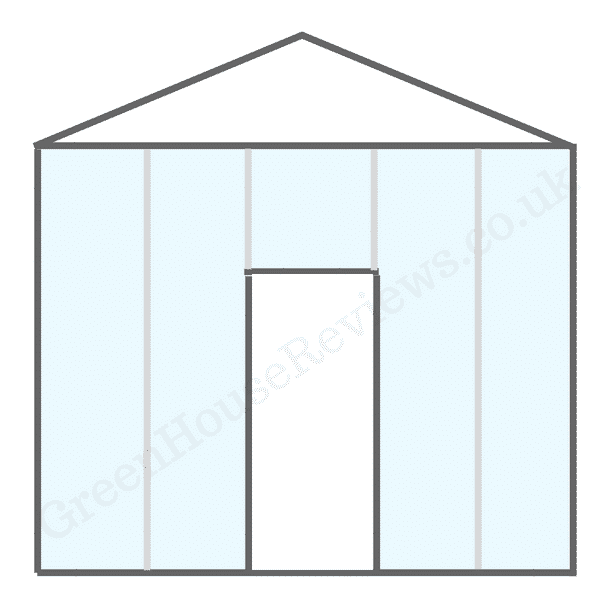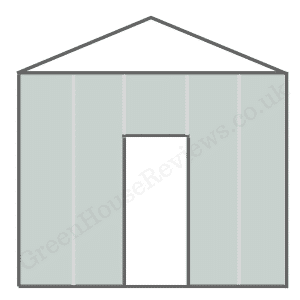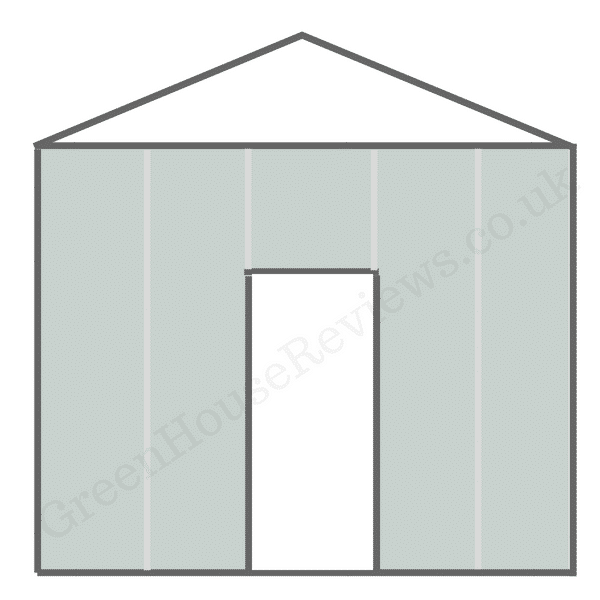 Available Size Options
This range is available in a choice of five sizes, with a full list of these being:
Conclusion
In conclusion to our Vitavia Venus greenhouse review, it's clear that this range offers great value for money with a range of sizes to suit most British gardens. The anodised aluminium frame is a bonus, on top of the standard included features. With the long-standing reputation which Vitavia holds, it would be an easy purchase to make knowing that your new greenhouse is backed up by a brand that knows its greenhouses, and a 10-year warranty.
Rating
Assembly - Installation of Vitavia Venus greenhouses are pretty standard, although Vitavia offers valuable instructional videos on their YouTube account which shows to how to install the various parts of a greenhouse.
Quality - Great quality, especially with the anodised frame and bracing supports, not found on similarly priced brands.
Range - There are only two colour options for the frame, but a practical choice of five sizes.
Value - Quality vs price is very good value with this range.
Warranty - The 10-year warranty isn't as high as other manufacturer's, but we would still think that these greenhouses are able to last a good few decades of growing.