Halls Popular Greenhouse Review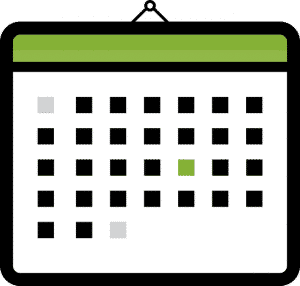 First Published: 2nd June 2018
Last Updated: 2nd July 2023
Most notably one of the most popular greenhouse ranges we've reviewed to date (according to online sales), the Halls popular greenhouse range offers a traditional design, traditional materials and a long-term guarantee all while being affordable whatever the size you're after.
Its name really does ring true, and after having the chance to see quite a few of these greenhouses in person, we've come up with our full Halls popular greenhouse review and hope that if you're looking into buying a size from this range, then any questions and concerns you have will be answered below.
Features of the Halls Popular Range
Frame: Durable Aluminium
Glazing: Horticultural, Toughened or Polycarbonate
Includes: 1-2 Roof Vents (size dependent)
Feature: Integral Gutters Along the Roof
Feature: Easy Slide Door Opening
Feature: Long-Established British Manufacturer
Feature: 15-Year Limited Manufacturer's Warranty
Framing
Like most metal-framed greenhouses, the Halls popular greenhouse range makes use of aluminium, a strong, durable yet lightweight metal that's great for long-term use outdoors due to its anti-rust properties.
Halls provide the popular range in three colour options; standard silver aluminium or powder-coated aluminium with either a traditional garden green finish or new for this year a modern black finish.
The first option is, of course, the cheapest to buy and although is standard silver doesn't look out of place when positioned near a wall or fence. However, the powder-coated green option is definitely a little easier on the eyes and fits in beautifully with the garden surroundings, so can make a more appealing option if you intend on having your greenhouse on the lawn or amongst plants and bushes.
The powder-coated green not only makes the greenhouse look more natural in appearance, and the black a fine contemporary structure, but the powder-coating offers an additional layer of weather protection. Although, if you weren't bothered about the colour we wouldn't suggest going it for the sake of having it powder coated, as the standard aluminium frame will still offer a practical structure that's made to last without weathering and with barely any maintenance required.
Glazing
The glazing is really where the Halls Popular range shines in terms of customisation as there are not one, not two, but three glazing types to choose from!
Horticultural glass is the standard choice and is the most common, traditional glazing type. It's provided in a 3mm thickness and comes in 2ft by 2ft panes, which are clipped onto the greenhouse' frame. This is normally the cheapest option.
Toughened glass also comes in a 3mm thickness but has been tempered to make it a lot stronger than the horticultural alternative, but of course, comes at a higher cost. There are two other advantages of toughened glazing; firstly, in the event of a pane breaking, the glass shatters into tiny pieces rather than dangerous shards - ideal if children and pets are around. Secondly, the panes are provided as 'long pane', which are longer panes that fit the whole side of the greenhouse, rather than clipping multiple smaller panes together, as such with the horticultural option.
Polycarbonate glazing is the third option, and costs around the same price as the toughened option. Polycarbonate isn't actually glass, but a virtually unbreakable plastic sheeting. The polycarbonate glazing on a Halls Popular greenhouse is 4mm thick and twin-walled, meaning that it does a great job at keeping the heat inside of your greenhouse as it can't escape as easily as entering. It's also the safest glazing option out of all three, being as it's plastic, there are no safety concerns of it ever shattering. The only downside to this type of polycarbonate is the fact that the glazing isn't clear, but more of an opaque finish. But if you're after privacy inside your greenhouse, it'll be a perfect option!
Buyers Tip: If buying a greenhouse online, just ensure that the retailer you choose sells genuine Halls branded glazing along with the frame, as some of the cheaper selling retailers only sell a Halls branded frame and bundle it with their own cheaper alternative glazing and accessories.
Available Colour Options
The Halls popular greenhouse range is currently available in the UK with a standard silver aluminium frame or two powder-coated colour options, either green or black.
Available Size Options
This range is available in a choice of four sizes, with a full list of these being:
As pictured left to right: 6ft x 4ft, 6ft x 6ft, 6ft x 8ft and 6ft x 10ft sizes.
All four sizes are supplied at the same external ridge height of 6ft 5 inches
Review Conclusion
Being from a long-established manufacturer in England, having an abundance of customisation options and accessories, and offering good quality materials at affordable prices, you can easily see why the range has been given its 'Popular' name. They make for ideal entry-level greenhouses and for gardeners looking for a compact yet versatile place to grow their own flowers, plants, and edibles at home. The only downside is that they just don't have the larger size frames a more experienced gardener may be looking for - but then again...that's what the Halls magnum range is for!
Rating
Assembly - The instruction manual can be a little confusing at times, although Halls the manufacturer do offer support over the phone. It's best to read through the instructions first and get to know the parts.
Quality - For the price, the quality is pretty decent, although we would recommend the optional base frame kit for extra stability.
Range - With three colour options, four sizes and a host of optional matching accessories available, there's a lot in the range to truly match your new greenhouse to your garden.
Value - Prices are pretty competitive and good value for money when compared to other brands offering the same size and glazing options, making this a good buy in terms of value for money.
Warranty - The hefty 15-year guarantee provided by the manufacturer is a real bonus and gives confidence of the quality and craftsmanship gone into making the range.