Halls Qube Greenhouse Review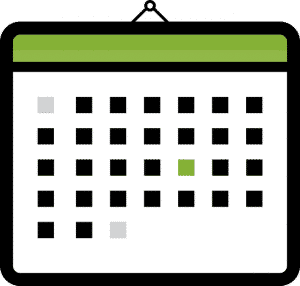 First Published: 14th February 2019
Last Updated: 2nd July 2023
Considering that Halls greenhouses (part of the Juliana group) have not really changed their existing greenhouse models for the past 40 years, yet are still one of the most well-known brands around within the gardening industry makes you wonder just how good their original ranges are, and the term "why fix what isn't broken" definitely comes to mind.
The Halls popular greenhouse range has been leading the way for the last decade, of which you can see our review here, but now, after many years in development, an all-new range has been developed dubbed the Halls Qube. It's stronger, more practical, more streamlined and easier to install than any other greenhouse within Hall's arsenal, so we just had to share our Halls Qube greenhouse review to help spread the word of this modern-day gardener's delight.
Features of Halls Qube Greenhouses
Frame:

Aluminium Qube-shaped Mainframe

Frame Colour:

Black Powder Coated Finish

Glazing: 3mm Toughened Glass
Door:

Padlockable Door with Low Threshold Entry

Includes:

1-2 Roof Vents (size dependent)

Includes:

Bar Capping on Glazing

Feature:

Reinforced Roof & Sides

Feature:

Integral 60mm Wide Roof Gutters

Feature:

Long-Established British Manufacturer

Feature:

Less Parts Means Quicker Installation

Feature: 15-Year Manufacturer's Frame Warranty
Framing
One of the main advantageous features of the new Qube is the frame. It hasn't been named Qube due to the available sizes being 'cube' in shape, but because of the main frame which makes use of cube-shaped bars, offering a lot more strength than standard greenhouse frames whilst also allowing integral chambers within the frame for glazing and bar capping to easily be incorporated.
Still crafted from aluminium, as standard each model within the Qube range boasts a black powder coated finish. This not only increases the weather-resistance and life span of the overall structure by adding an additional layer against rust and rain, but also brings out the design of the greenhouse, helping to show off its elegant frame, but still keeping that traditional greenhouse look and feel.
Greenhouses aren't always just a place to keep dirt, pots and tools, but an extension of the home and this range definitely looks and plays the part.
Glazing
Normally, Halls greenhouses come with the option of standard horticultural or a stronger toughened glazing option. However, the Qube greenhouse range comes with toughened glass as standard, meaning that safety and strength are provided at no extra cost.
Toughened glass is provided in a 3mm thickness which has been tempered to make it a lot stronger than the standard horticultural alternative. There are two other advantages of toughened glazing; firstly, in the event of a pane breaking, the glass shatters into tiny pieces rather than dangerous shards - ideal if children and pets are around. Secondly, the panes are provided as 'long pane', which are longer panes that fit the whole side of the greenhouse, rather than clipping multiple smaller panes together, as such with the horticultural option.
Buyers Tip: If buying a greenhouse online, just ensure that the retailer you choose sells genuine Halls branded glazing along with the frame, as some of the cheaper selling retailers only sell a Halls branded frame and bundle it with their own cheaper alternative glazing and accessories.
Available Sizes
This range is available in a choice of three sizes, with these being:
6ft Wide by 6ft Deep
6ft Wide by 8ft Deep
6ft Wide by 10ft Deep
8ft Wide by 8ft Deep (New for 2020)
8ft Wide by 12ft Deep (New for 2020)
8ft Wide by 16ft Deep (New for 2020)
Qube Features Spotlight
Sliding Door
All three sizes of the Qube have a single sliding door which can be padlocked from the outside for additional security, or to stop young children from entering unattended. At the foot of the door, you'll find a low threshold entry, which means that there's no high step getting in the way when entering.
Bar Capping
Normally a costed extra with other models and brands, bar capping is provided as standard which reduces the need for fiddly wire clips when installing the glass inside the frame whilst offering a more visual appealing streamlined finish.
Reinforced Frame
Making it even more versatile in windy locations, Qube greenhouses include braces which reinforce the roof frame, while metal wire bracing enforces the side walls with extra rigidity.
Wide Guttering
Standard guttering on greenhouses in around 3-4cm wide, however on the Qube it's 6cm. Making them extra wide for capturing even more rainfall into a suitable water butt
Fewer Parts
Due to the Qube-shaped main frame which we've talked about above, there are fewer parts involved when initially installing the greenhouse and fixing the glazing. This makes it easier for gardeners to DIY assembly at home, whilst reducing the overall time it takes.
Rating
Assembly - Less parts, fittings and fixtures make this greenhouse range the quickest to install compared to other ranges from the same the brand.
Quality - With the new Qube bar design, reinforced framing and powder coated finish as standard, it offers great quality as standard.
Range - Unfortunately, the range is limited as it stands with only three sizes available to choose from, one frame colour and only one glazing type. 2020 Update: There are now six sizes available in both 6ft or 8ft widths.
Value - For everything that's included as standard such as toughened glazing, bar capping, roof vents, powder coated frame and wide gutters, it offers many features that would normally be chargeable extra for with other brands.
Warranty - The hefty 15-year frame guarantee provided by the manufacturer is an extra incentive and added peace of mind that it's manufactured to last for many, many years of growing.